Cathy Carballeira, LCSW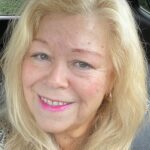 Cathy Carballeira is a licensed clinical social worker, a master credentialed alcohol and substance abuse counselor, and a licensed hypnotherapist. She is also certified in DBT (Dialectical Behavior Therapy) and is bilingual in Spanish. Cathy holds a BA and MA in History from Columbia University, an MSW in Social Work from Adelphi University, and a PhD in Social Work from Stony Brook University.
With over 20 years of experience, Cathy has been a practicing psychotherapist, specializing in working with individuals struggling with depression, anxiety, trauma, psychosis, and personality disorders. She firmly believes that co-occurring mental health and substance misuse disorders are the norm rather than the exception and employs an integrated, holistic approach in her work.